Machupicchu Full Day Tour
Day 01: Cusco - Aguas Calientes - Waynapicchu - Machupicchu - Cuzco
The day starts with an early morning train rise to  Bus Station for a 3 h20' journey to the famous Inca Citadel of Machu Picchu, also known as " The Lost City of the Incas ". bus drive, climbing 6km of winding road, to the incredible site of Huayna Picchu also known as Wayna Picchu ( Quechua " Young Peak " ) The number of daily visitors allowed to enter Huayna Picchu is restricted to 200 is a mountain in Peru around which the Urubamba River bends. It rises over Machupicchu, the so - called lost city of the Incas, and divides it into sections. The Incas built a trail up the side of the Huayna Picchu and built temples and terraces on its top. The peak of Huayna Picchu is about 2,720 meters ( 8,920 ft ) above sea level, or about 360 meters ( 1,180 ft ) higher than Machu Picchu. According to local guides, the top of the mountain was the residence for the high priest and the local virgins

Machupicchu Every morning before sunrise, the high priest with a small group would walk to Machu Picchu to signal the coming of the new day. The Temple of the Moon , one of the three major temples in the Machu Picchu area, is nestled on the side of the mountain and is situated at an elevation lower than Machu Picchu. Adjacent to the Temple of the Moon is the Great Cavern, another sacred temple with fine masonry. The other major local temples in Machu Picchu are the Temple of the Condor, Temple of Three Windows, Principal Temple, " Unfinished Temple ", and the Temple of the Sun, also called the Torreon.
Then  we'll participate in a guided tour of the Citadel, visiting the Main Plaza, the Circular Tower, The Sacred Sun Dial the Royal Quarters, the Temple of the Three Windows and various burial grounds.                                                                                                                                       

 The Sun Gates of Machu Picchu boast a picture - perfect vantage point overlooking Peru's most famous ruins. Tourists flock to this outcrop high in the Andes Mountains to enjoy the same view featured on virtually every postcard depicting the Machu Picchu citadel. Also known as Intipunku, the Sun Gates consist of two stones perched at a narrow passage in the crevice of the mountain just above Machu Picchu. The sun shines brilliantly through this portal each day when it rises -- hence the name.
Meals Included: Breakfast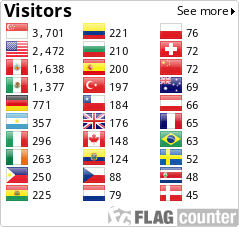 BACK TO TOP