Trekking Choquequirao
04 D - 03 N
Choquequirao: Considered by many tourists who visited it as the other Machu Picchu and sometimes many tourists dare to say it is better than Machu Picchu. The best thing about this archaeological center is that you can only get there by walking, because there are no railways or roads that can take you to or near Choquequirao, so it is full trekking, many tourists consider this trip as a pilgrimage, an escape from the routine, a challenge of their own, escape from the hustle and bustle of the city, and not being very well known sometimes the route is empty (without tourists) and at other times one can run into some tourists and these are few . Of course, sometimes the route can be full of tourists (nationals, school promotions and foreign tourists). But almost all the year the route is with few tourists.
Starting point: Cusco.
Point of arrival: Cusco.
Activities: Archaeological, Cultural, Ecological, Hike.
Choquequirao, is a lost city where the Incas took refuge from 1536. Located in the Valley of Vilcabamba - The convention in the rain forest at 3300 m.s.n.m. This archaeological center is considered as important as Machupicchu. The journey begins in the city of Cusco. After 145 km of asphalted road and 10 of affirmed road you reach the town Cachora, where the 32 km road is born surrounded by impressive landscapes, on the route we can also appreciate the flora and fauna of the Apurímac Canyon, the deepest in the world , until arriving at the " Cradle of Gold " of the Incas.
Day 01: Cusco - Cachora - Chiquisqa
Distance: 18 kms / 11.2 miles
Climate: Warm
Hiking Time: 7 hrs
 
Visit: Cachora
Meals Included: Lunch  & Dinner
Day 02: Cachora – Marampata - Choquequirao
Distance: 17 kms / 10.6 miles
Climate: Warm
Hiking Time: 6 hrs
Visit: Marampata
Visit: Choquequirao
Meals Included: Breakfast, Lunch  & Dinner
Day 03: Choquequirao – Chiquisca
Distance: 22 kms / 13.7 miles
Climate: Warm day and Cold by night
Hiking Time: 8 hrs

Visit: Chiquisca
Meals Included: Breakfast, Lunch  & Dinner
Day 04: Chiquisca - Cusco
Distance: 17 kms / 10.6 miles
Climate: Warm
Hiking Time: 7 hrs
Meals Included: Breakfast & Lunch
             Further Details:  

. Client's Review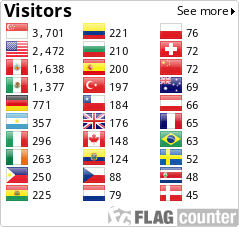 BACK TO TOP